The first HOLZRICHTER travel bag: a reminiscence by Alexander Korduan, CEO & founder of HOLZRICHTER Berlin
29.06.2018
Every mission has a beginning. A chance encounter can have unexpected consequences. This is exactly what happened to Alexander Korduan, founder of HOLZRICHTER Berlin. When he encountered the "first Holzrichter" weekender, as we call it, he felt the desire to manufacture modern leather classics at a fair price, under transparent manufacturing conditions.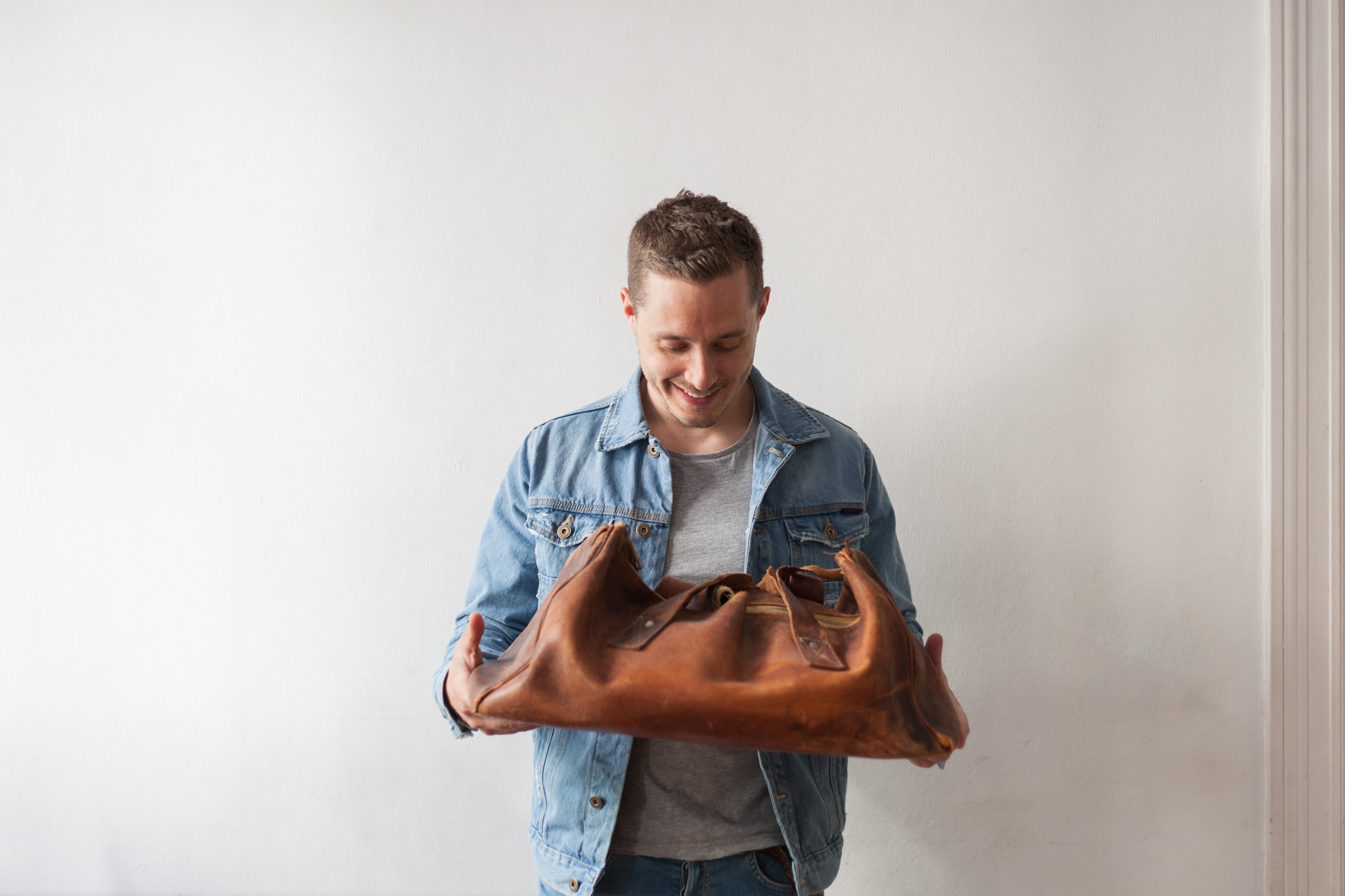 What's the story behind the first HOLZRICHTER travel bag?
Actually, the first HOLZRICHTER wasn't even one of our own leather travel bags. It was a leather bag that induced us to start out project. My grandfather, that is to say the real Holzrichter and eponym, one day presented me with a weekender bag, and this was the decisive step to the vision. I used the bag in all kinds of situations, at weekends, for carrying sports equipment, and I wasn't the only one who loved its individual character. A lot of people approached me to ask me about the bag.
What made this bag so special? What impressed you the most?
The bag was simple: sturdy and solid, classic and timeless. The material was exceptionally beautiful. I quickly realised that such a multifaceted patina only develops on natural leather.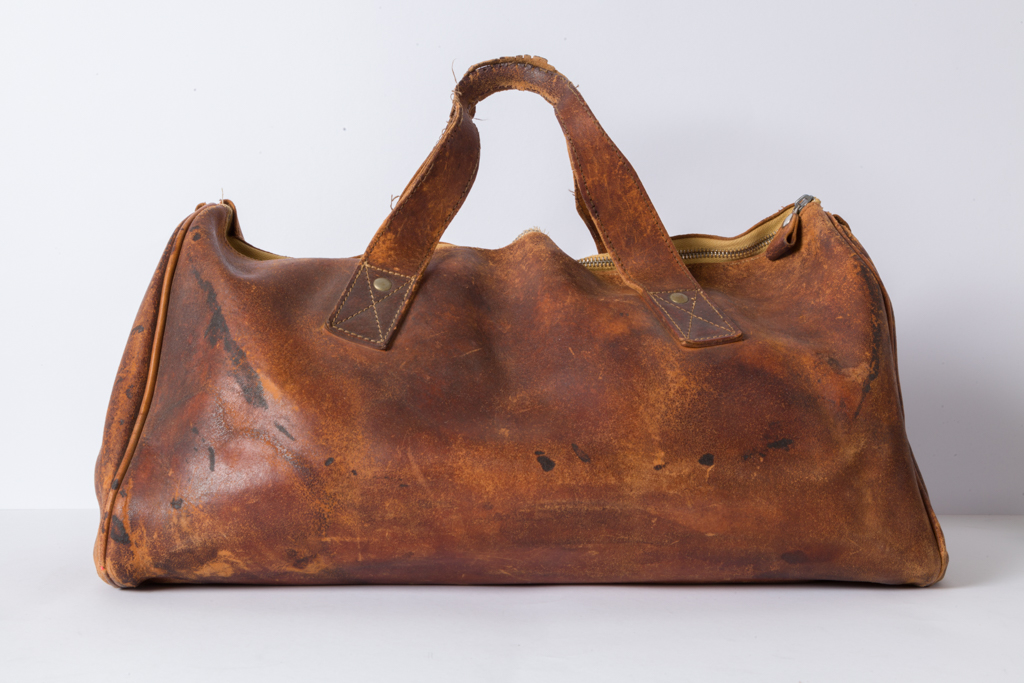 To what extent did it have an influence on your decision to found HOLZRICHTER Berlin?
Although this bag maker's creation had given service over decades, the zipper was still in good order and the straightforward design could not have been more up-to-date. The splendid patina told the story of the many adventures the bag must have been in. Unfortunately, I did not find an imprint or any indication of its manufacturer. I wanted to know where I could buy a similar product today, and I realised: either not at all or only for a great deal of money.
Why are "modern classics" so important to HOLZRICHTER?
Even important designers talk of an "undying" sense of style. We at HOLZRICHTER do not want to follow every trend. We want to save a small selection of classics that were in fashion yesterday and will remain so tomorrow for the future.
In what sense can the emotional value of a bag increase?
Through memories that you share with your bag. Every HOLZRICHTER product has the potential to become a private work of art. Every scratch, every blemish added over the years tells its own story. The longer the bag accompanies you, the more it has to tell.
Is it still an inspiration for you?
Sometimes yes. It reminds me to keep the design simple and do without the frills and unnecessary details.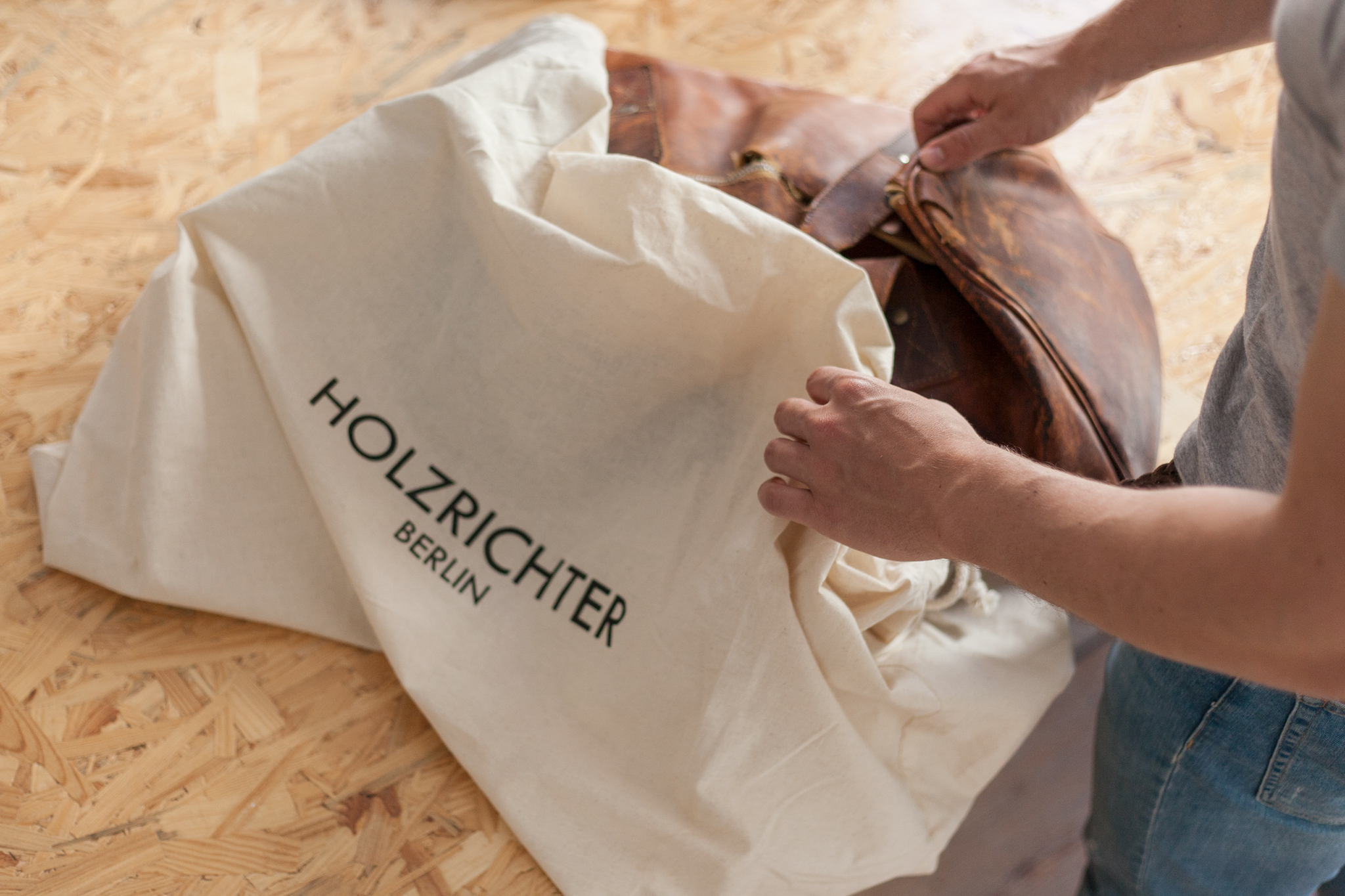 Does it have a special place? Where do you keep it?
It's lying in a cupboard, protected by a HOLZRICHTER dust bag, and is brought out only for viewing purposes – just like a good vintage car.
Are you also on the lookout for a faithful companion to share your adventures with?