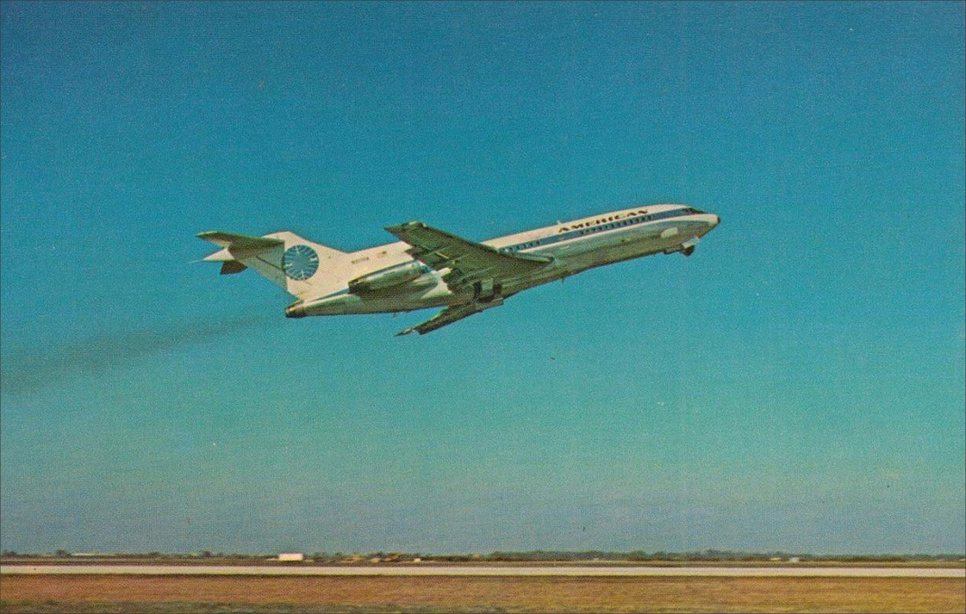 "Pan Am Airlines 727 Jet Clipper In Flight 1960s" by 1950sUnlimited, CC , Link
THE
BRAND
_____________
VISION
Ever since people have been travelling, they have been taking travel bags and accessories along with them. The HOLZRICHTER Collection takes its principal inspiration from the classic products of the 20th century. Design, choice of materials and the manufacturing process itself all have their basis in high-end leather craftsmanship. A homage to the travel companions of the Jet Age. Learn more about our quality principles. (>>)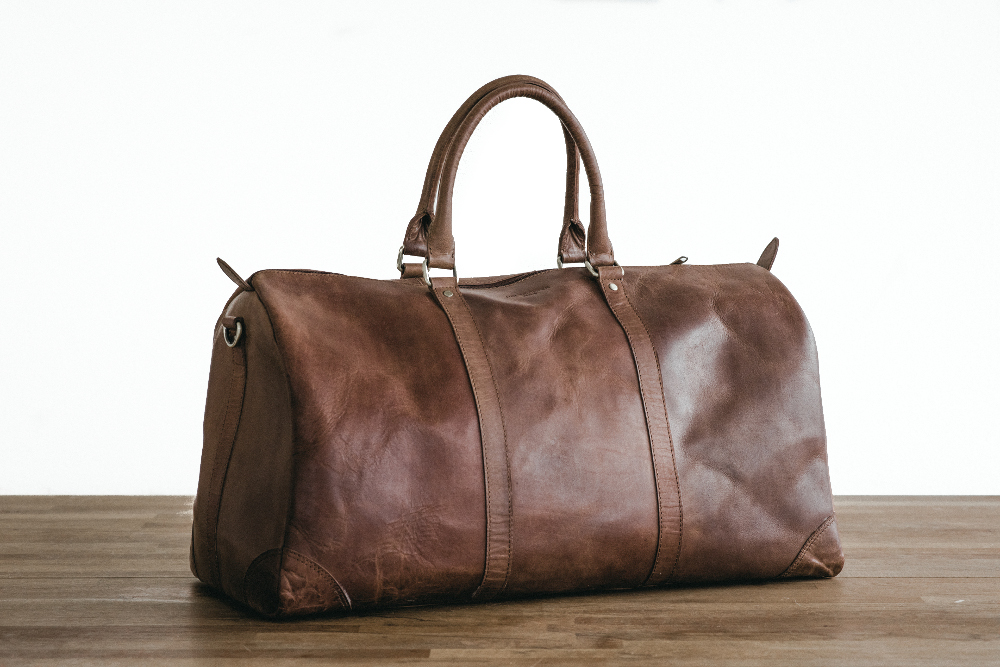 CREDO
Maybe it's the first view out of the terminal window.. A journey is more than a place, an excursion or an adventure. Wherever our destination may be, a journey is a time during which we let go and step outside ourselves. Our perceptions change, and we gain a notion of what is important to us. This magical seed is an inherent part of each and every trip and always provides a fascinating moment of inspiration. Travelling enhances our senses and creates personality. It is also the driving force which propels HOLZRICHTER and its creative people.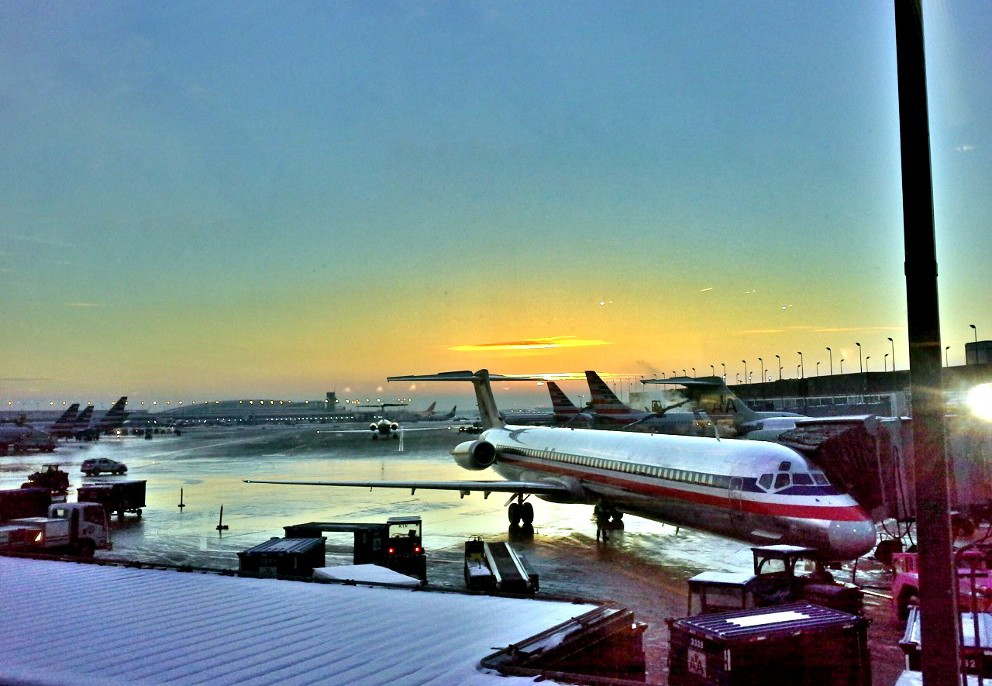 "to be an American" by frankieleon, CC , Link
"The best bags are made by life."
We are of the firm view that the bags which exhibit the most style are those which have achieved a much-travelled character over a period of many years. The best examples tell their own stories and remain a unique object of discovery. They are frequently also a symbol of both memory and yearning. But they are always part of what is perhaps the most significant of life's luxuries – travel.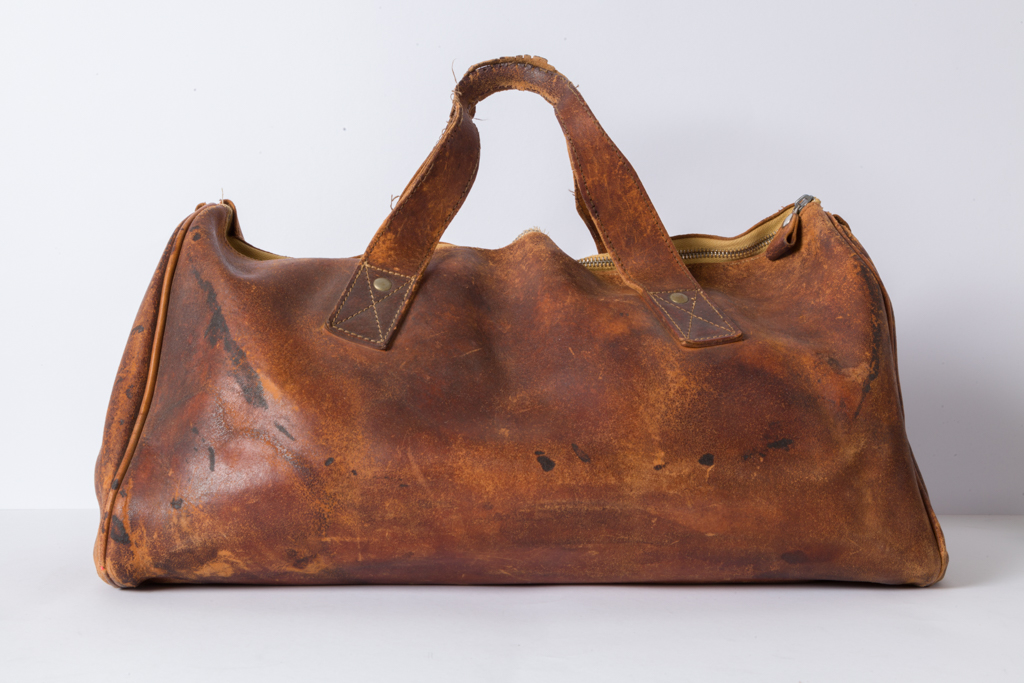 Vintage Style leather bag
E. HOLZRICHTER
Our brand has its beginnings in the workshop of a truly gifted craftsman. His grandson, who had just returned from a long railway journey through Europe, enquired whether there were any fashionable bag makers who ignored fleeting trends and simply concentrated on the essentials. The whole idea then came from a well-used and much-loved leather bag from a bygone age.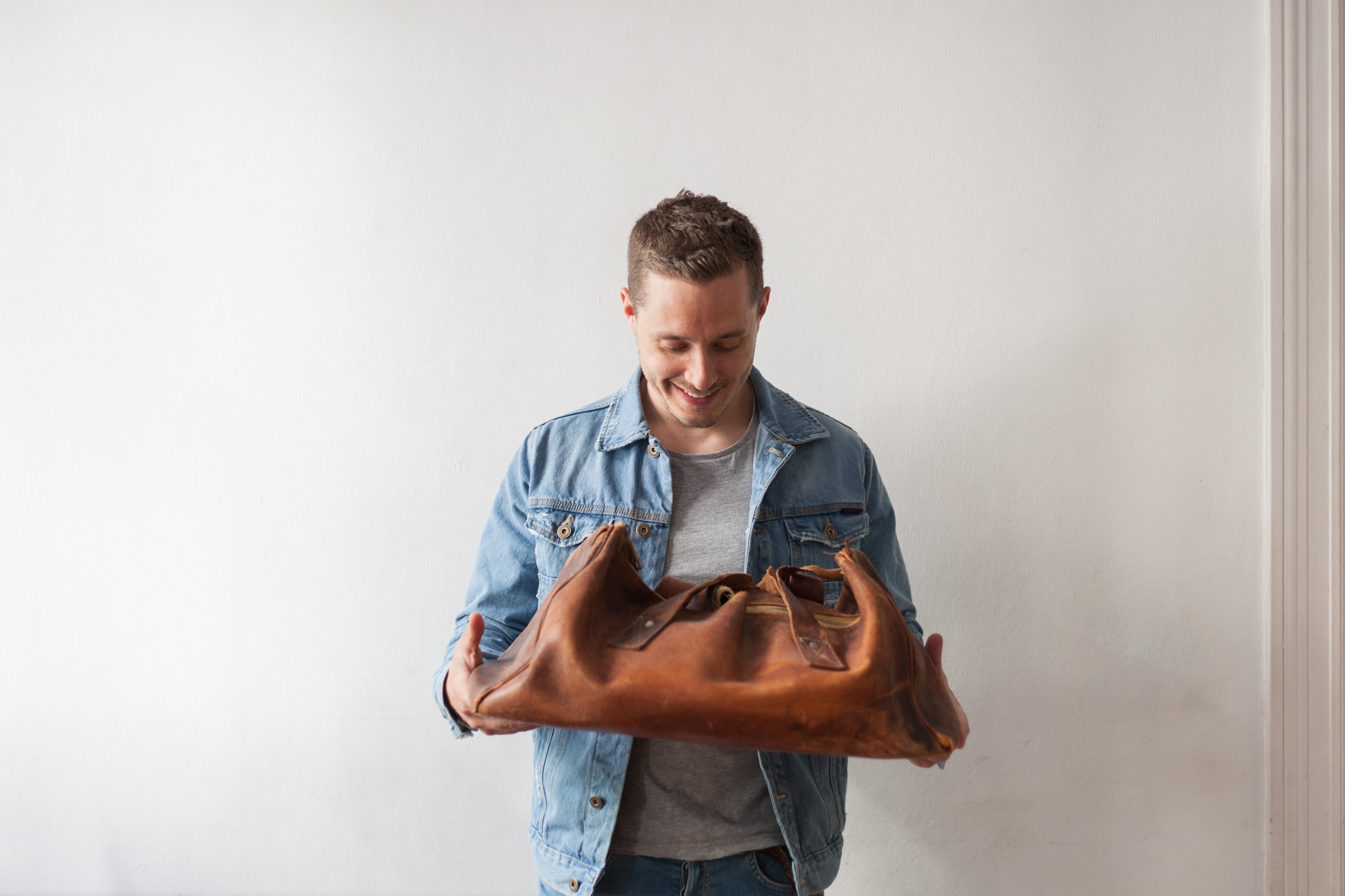 CEO Alexander Korduan with "the oldtime" weekend bag
"What characterises a timeless accessory?"
The first drawings and prototypes were prepared on the premises which went on to house our first collection for some considerable time. As well as bearing the name of Ernst Holzrichter, the company also uses a likeness of the man himself as a mark of respect for an outstanding personality who encapsulated values such as tradition and integrity.
OUR PROMISE
A bag that will last a lifetime. Our goal is not to chase every trend. We are seeking to create an exquisite collection of gentleman's bag und ladies' bag which were fashionable in the past and will be in vogue again. Each hand-made product combines a timelessly minimalist design with the best materials. We use metal fittings that are made to last, hard-wearing cotton fabrics and an exclusive type of leather which has been vegetable tanned without the use of chromium. All of these elements make HOLZRICHTER a highly distinctive addition to any high-end travelling wardrobe. Find out more. (>>)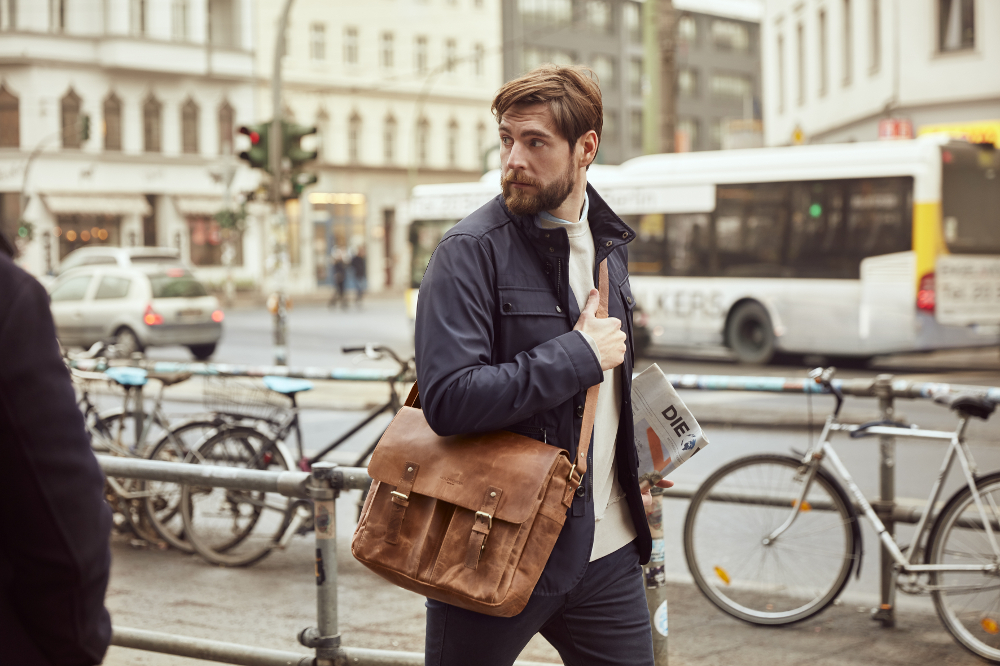 Messenger Bag
"Modern classics made of leather"
Our range now includes a wide choice of hand-manufactured weekend bags, messenger bags, laptop bags and many more classic leather designs for ladies and gentlemen alike. (>>)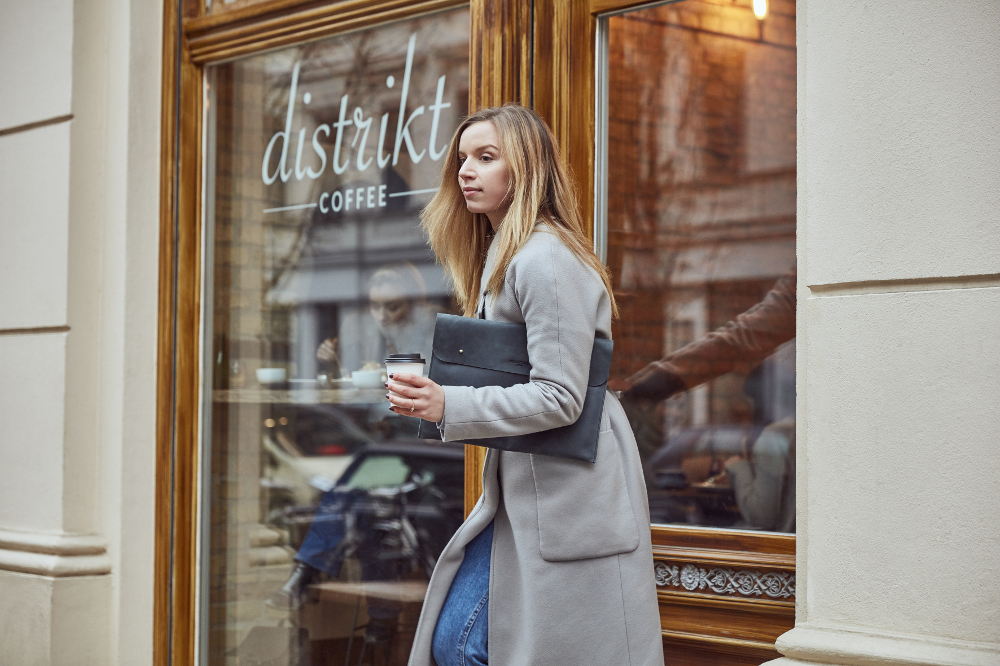 Leather Notebook Case
THE CONCEPT
Exclusively available online without any unnecessary price premiums. Up to two thirds of the purchase price paid at conventional fashion retailers goes to middlemen and the boutique. We are an online atelier that does not use any intermediaries. All the price benefits that accrue are directly passed on to our customers. You will even find that the quality we deliver is just as high as that of traditional premium brands – and even higher if you take their distribution costs and licensing fees out of the equation.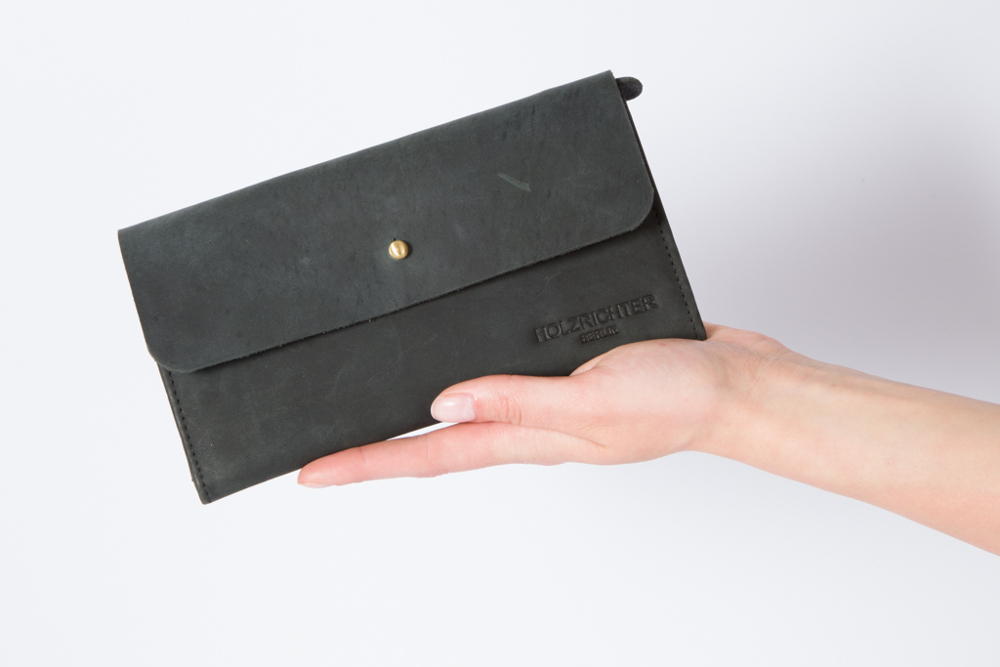 Women's leather wallet
"New, yet tried and tested."
HOLZRICHTER offers its customers fair access to high-end and characterful bags and accessories. Everything is hand made to provide the comfort and class that only a specialist craftsman can supply.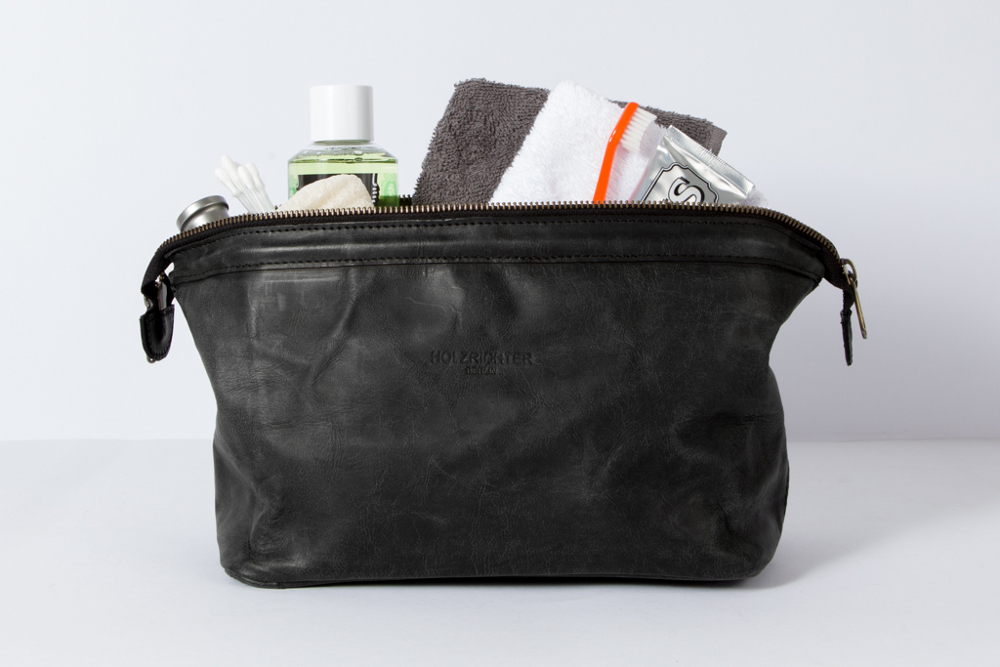 Leather washbag
ABOUT US
Inspiration comes in many forms. Our location in central Berlin means that we are in tune with the times whilst also retaining a sense of the past. There is scarcely another city in the world which links tradition and modernity like Berlin. The close contacts we enjoy with an international clientèle enable us to adapt on an ongoing basis to meet the requirements of modern globetrotters without losing sight of our mission.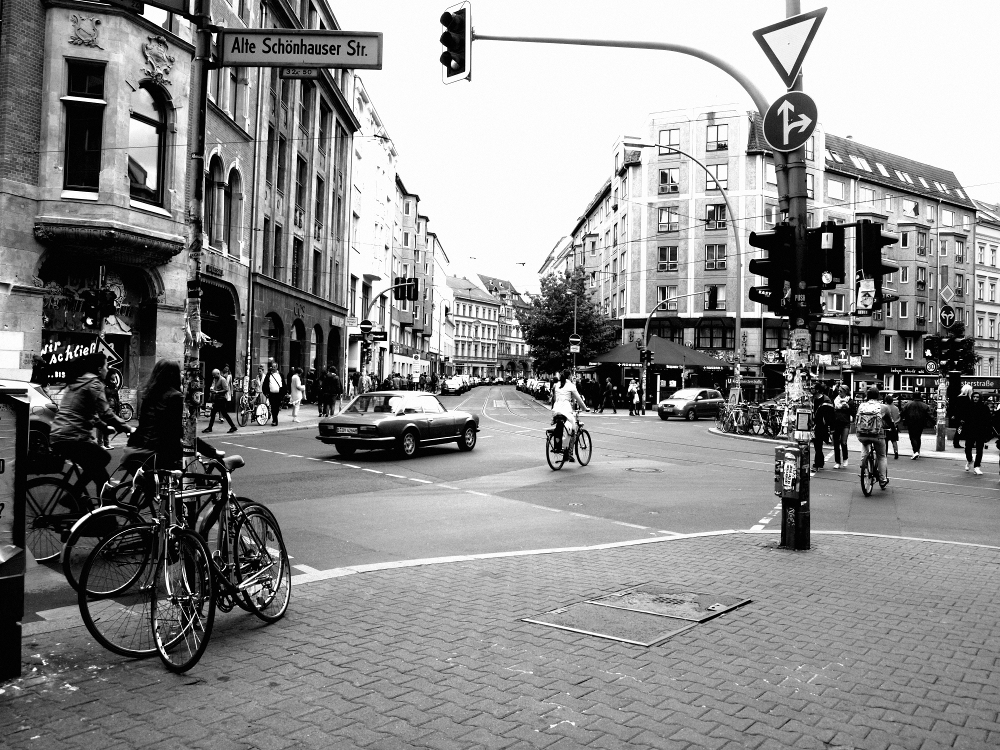 Hackescher Markt Berlin-Mitte
"Many hands, one single mission."
HOLZRICHTER's staff comprises a network of creative freelancers and small specialist firms. All of these stakeholders work together in a spirit of partnership with the objective of producing the highest performance levels in each individual area whilst also identifying with our core values – authenticity, aspiration and creativity.