Care advisor: How to make your canvas bag wind and weather resistant
10.06.2021
Everyone knows that moment when you look contentedly at the tried-and-tested and yet feel the curiosity to dare something new. This thought led us to add a fascinating material to the existing collection: Waxed canvas. The result is a first-class collection that combines premium leather and robust canvas. To ensure that your canvas bag or backpack will last for a long time, we have compiled the most important information and care tips for you.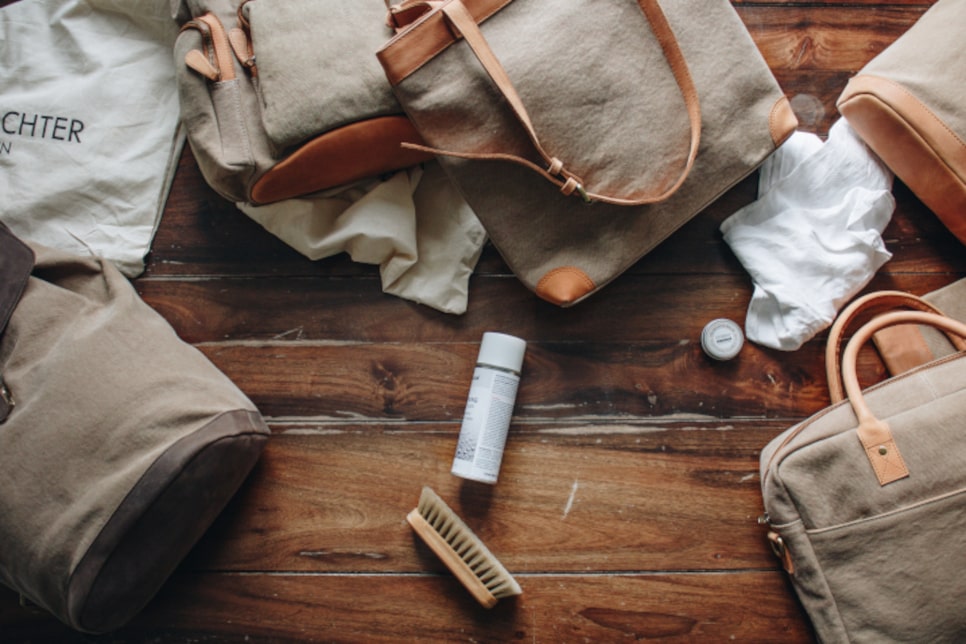 What is canvas??
Canvas is a versatile, robust cotton fabric, which is particularly attractive due to its coarse structure and durability. The dense and tight weave of the fabric provides the desired durability and stability. For our Selected Canvas collection, we exclusively use waxed canvas. As the name suggests, the coarse, tightly woven cotton is coated with a layer of wax. This ensures that neither dirt nor water can penetrate the fabric of the canvas bag and the material defies all wind and weather. Canvas is produced in different weaves. There is the original plain weave (1x1), half Panama (2x1) - and Panama weave (2x2) or also Ripstop. The latter, however, is mostly used for polyamides or nylon. HOLZRICHTER uses an extremely robust 3 x 3 plain weave for the production of the canvas collection, which is characterized by an excellent weight/stability ratio and high tear resistance. In today's mass production, canvas fabric is often used with a weight of 5- 10 oz. The HOLZRICHTER Selected Canvas line is made from a particularly strong canvas weighing up to 20 oz. Exact specifications can be found in the item description. The material is an absolute all-rounder among fabrics, which is why it is used in the most diverse areas. It is not for nothing that shoes, canvas, heavy workwear, military backpacks and now an entire HOLZRICHTER Berlin collection are made of this fascinating material.
Correct use of impregnation spray
A high-quality impregnation spray protects canvas from external influences. The spray forms an invisible layer on the surface of the material, so that moisture or even dirt can no longer penetrate from the outside. In order not to unnecessarily burden your respiratory tract or that of your fellow human beings and pets, make sure that you use the impregnation spray in good ventilation or outdoors if possible. Professional canvas care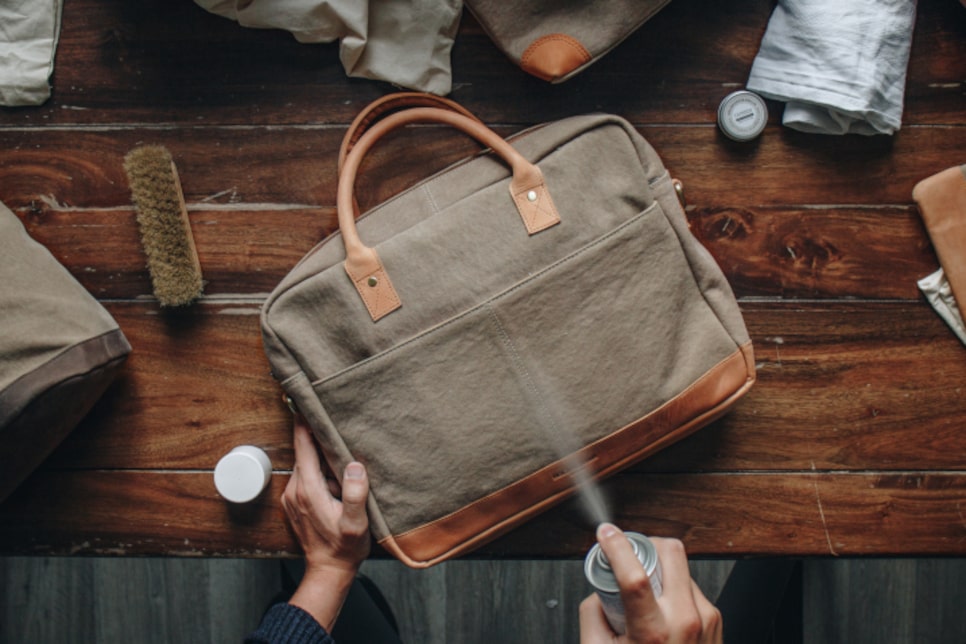 HOLZRICHTER Berlin Carrying Bag No 1-2 (M)
Hold the spray vertically and spray your bag or backpack evenly from a distance of about 30 cm. Then let the bag dry naturally in a ventilated place, such as on the balcony. A hair dryer or heater will speed things up, but can make for unsightly stains. After drying, your bag will be ready for all your everyday travels. And if it does get a little dirty, clean it with a sponge or light brush, such as horsehair, before applying care products. Cold or lukewarm water can also be used to remove dust and small impurities without unnecessarily stressing the fabric. Too hot water could attack the wax layer of the fabric.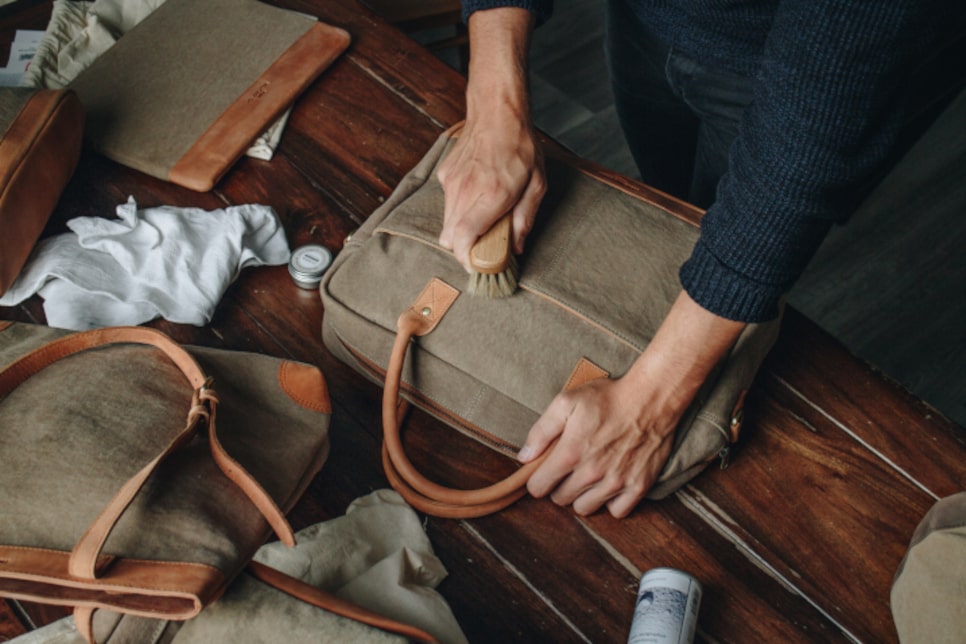 You should avoid this if possible
As with genuine leather, the same applies to canvas: Avoid wetness as much as possible. Even though canvas is a very robust and durable material, it can be sensitive to water, which can cause stains. To prevent this, it helps to protect the bag or backpack with a waterproofing spray about every six weeks. It is best to test the application of the spray and other care products before a large-scale application always on an inconspicuous area, such as the back or bottom of your bag. Additionally, you should keep in mind that the HOLZRICHTER Selected Canvas series is a bag collection that consists of canvas combined with leather. In this combination, the leather requires even more special care. Find out more about this in our leather care guide. (>>)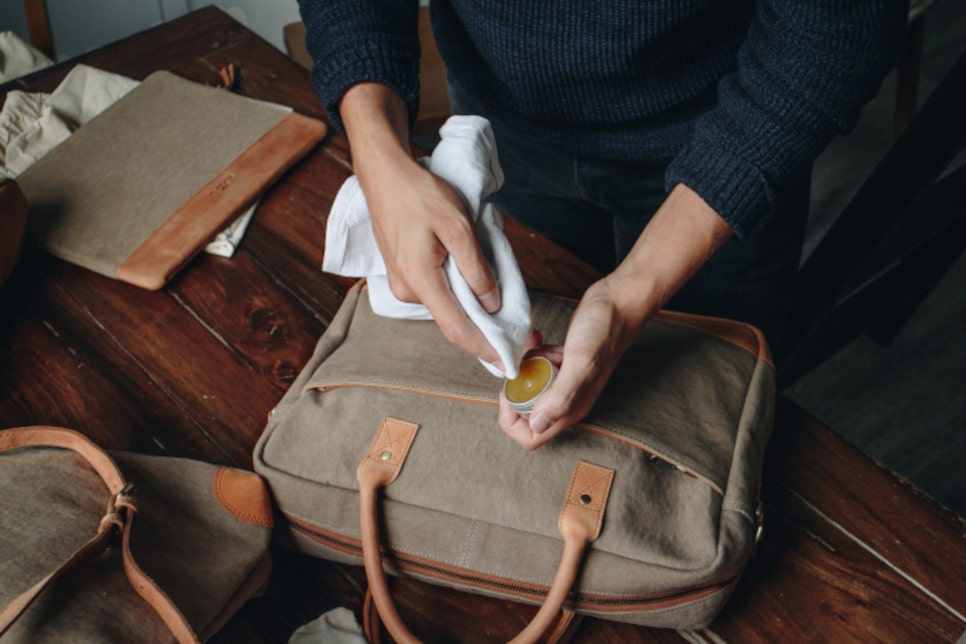 HOLZRICHTER Berlin Leather Care
PS.: After drying, store the product in a cotton bag. This will protect it from moisture or dirt. The cotton bag is supplied as standard with HOLZRICHTER products.
Discover the new Canvas collection now (>>)