How HOLZRICHTER got its name
18.06.2021
Two generations agree, a bag changes hands, and a Berlin label is born: the HOLZRICHTER story.
Producing unique pieces in leather is our passion. The traditional craft of the bag-maker, hand-picked leathers, vegetable tanning, high-quality metal components: It is precisely these details that build on each other and make a really good leather bag. Some of these things you notice immediately, other you become aware of only over time – when the patina constantly changes like a work of art, only adding to its charm with aging. When the zipper and the brass button still work reliably even after years. When the realization sets in that this bag is ready to tell the next generation about all the adventures it's already lived through. That's exactly when we are satisfied. That's when we're talking about a HOLZRICHTER.
The gift
Years before HOLZRICHTER Berlin was founded, a traditional get-together was to set the direction: two grown men sit together and chat about traveling. It is an exchange between the generations – one has already experienced a lot, the other has lots to come. One of them is a great story-teller, the other a good listener. They talk about traveling through Europe, most recently by train from Amsterdam to Berlin, when the grandfather gets to his feet – he wants to show his grandson something. He soon returns with an almost forgotten leather bag. It is old, that's clear. They both look at it and agree: a true piece of craftsmanship.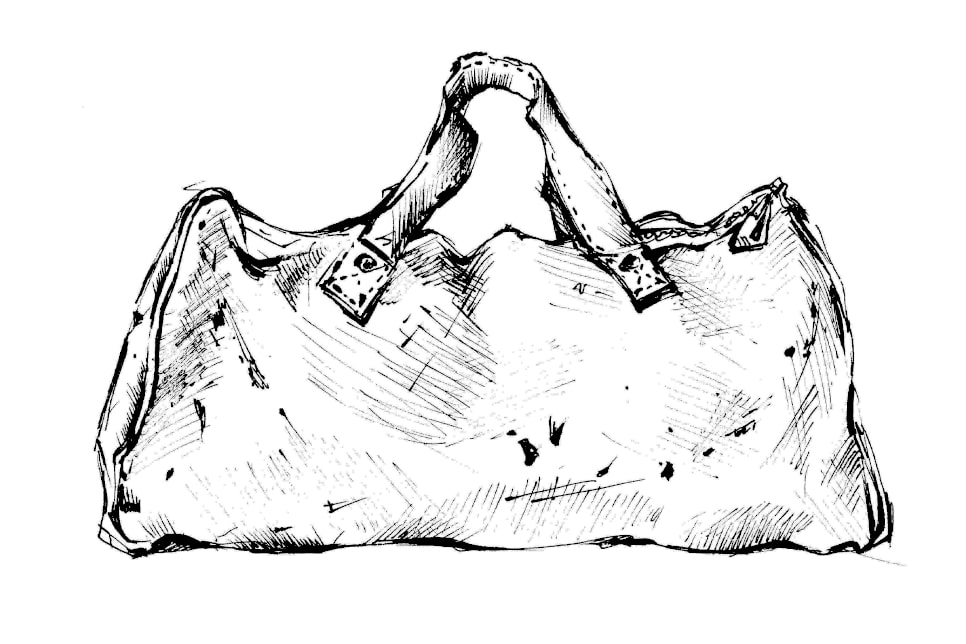 But what was so special about this bag? That is was old? Precisely! Because although this work of a bag- maker had already seen decades of service, every seam still held and it could not have been more modern in appearance. This heirloom was not intended to be carefully stored away: It wanted to be carried, and the grandson's experiences were now also to be forever reflected on the already impressive patina.
Amsterdam, London, Barcelona – from Berlin there were always new journeys leading through Europe, away from the everyday, into transit, into the extraordinary and out onto the street, the rail tracks and into the air. Heading off to arrive – arriving to discover. Travel is the best breeding ground for creativity. When we stand on deserted platforms in the middle of the night or push our way through crowded gates with our luggage shortly before departure, we realize how much more we are capable of. We realize that really matters.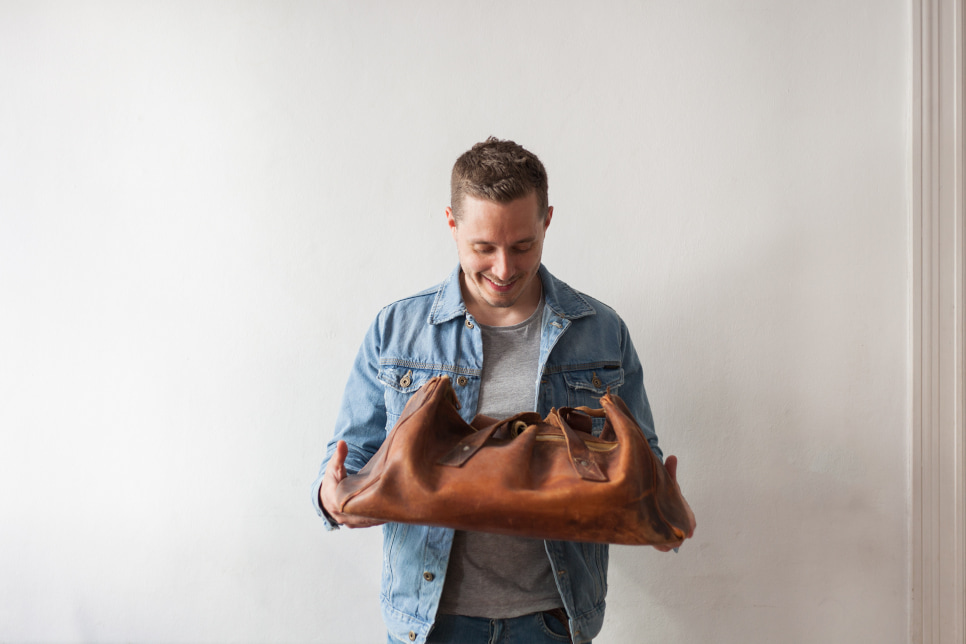 The promise
Ernst Holzrichter was an accomplished man, a skilled carpenter and a devoted grandfather. Someone who passionately crafted tree houses for his grandchildren, where they could transport themselves to wherever they wanted in their dreams. Everything he did for his grandchildren, he took on with pleasure. They were his most demanding customers and his greatest admirers: Whatever he presented to them had to satisfy the demand of creative children's minds. Alexander Korduan hadn't been inside a tree house for a long time when he visited his grandfather on that day and talked to him about traveling. He left his grandfather that night full of pride in his new companion, carrying his grandfather's heirloom out into the world with him. The fact that he had this exceptional man in mind when he founded HOLZRICHTER Berlin years later shows how much grandson and grandfather had always agreed – about honest craftsmanship, reliability and dedication. The name HOLZRICHTER Berlin is in memory of and a promise to a man who embodied all these values.