Better leather, more experience. The advantages of a bag made of natural leather at a glance.
10.06.2021
Whether it's a weekender travel bag, briefcase or shoulder bag – the production of a high-quality leather bag starts with the right choice of material. A reason to critically question the quality of the selected leather. Because too often, as a consumer, you don't have an overview of why certain processes are preferred in the production of leather goods and what effects they have on the environment, health, quality or durability of the products. We have summarized the advantages of natural tanning for you.
Bag makers have relied on this material before
Leather is considered one of the oldest materials in the world and has been fulfilling its function in the production of clothing, accessories and other commodities for thousands of years. Since animal skin is a natural and therefore perishable material, it must be adapted to human needs and its functions through selected processes and processed accordingly. Leather can be processed in different ways, with the aim of stabilizing it and making it durable or wearable. This process is called tanning. The professional tanning of the untreated leather is responsible for the subsequent feel, smell and durability – in other words: the quality – of the leather products. However: Not all tanning is the same! Major differences can be found, for example, in the selection of tanning agents. A distinction is made between vegetable tanning with natural substances such as bark wood, tara pods, olive leaves, rhubarb roots and chemical tanning processes, e.g. with chrome salts.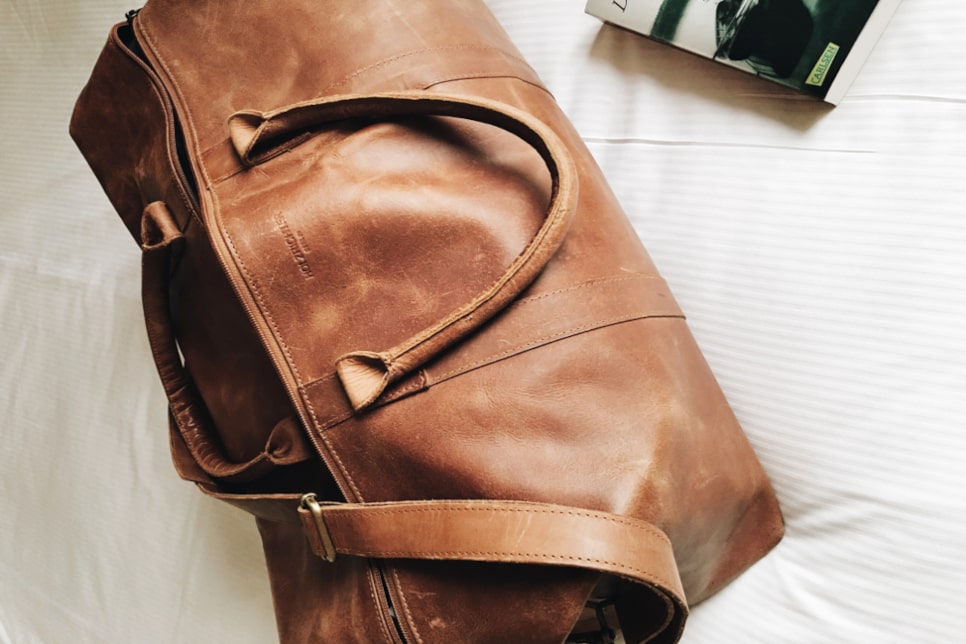 1. Environmentally friendly and kind to the skin
Did you know that 500 kilograms of chemicals are needed for the chemical production of 200 to 250 kilograms of leather?* Unlike tanning with chrome, the natural tanning process does not produce harmful toxins that can build up even after purchase and cause chronic skin rashes. Vegetable tanning with natural substances does not produce these environmentally harmful substances. Products made from naturally tanned leather can be easily processed and are also biodegradable and recyclable.
2. Long lasting
The durability is due to the stable and firm structure of leather, which makes it less prone to cracking and gives the product a robust and durable appearance. The strength of the leather also plays a big role in the feel: The stronger the material, the more robust a leather bag feels.
3. Handcrafted quality
Chemical tanneries work mostly automatically and with simple processes. Vegetable tanning requires trained personnel and extensive know-how to produce the leather in the process, which is difficult to control. Natural leather is more complex in its production. Its manufacturing process takes up to several months (for comparison: chrome tanning processes take an average of hours to a few days), which of course usually involves higher costs. This is probably also the reason why nowadays only about 10 to 15% of the world's leather production is done by natural tanning processes.
4. Pleasant smell
Probably every one of us has held a leather product in our hand at some time or another, the smell of which triggered spontaneous gasping for breath, temporary nausea or at least a wrinkling of our nose. The smell of high-quality leather is unobtrusively woody and pleasant. A journey for the senses, comparable to the delightful scent of a walk in the woods.
5. Magnificent color profile
Unique instead of mass-produced. Natural leather has a deep, multi-faceted color profile from day one, making each product unique. The material ages gracefully, develops an impressive patina and has the potential to become its owner's personal work of art.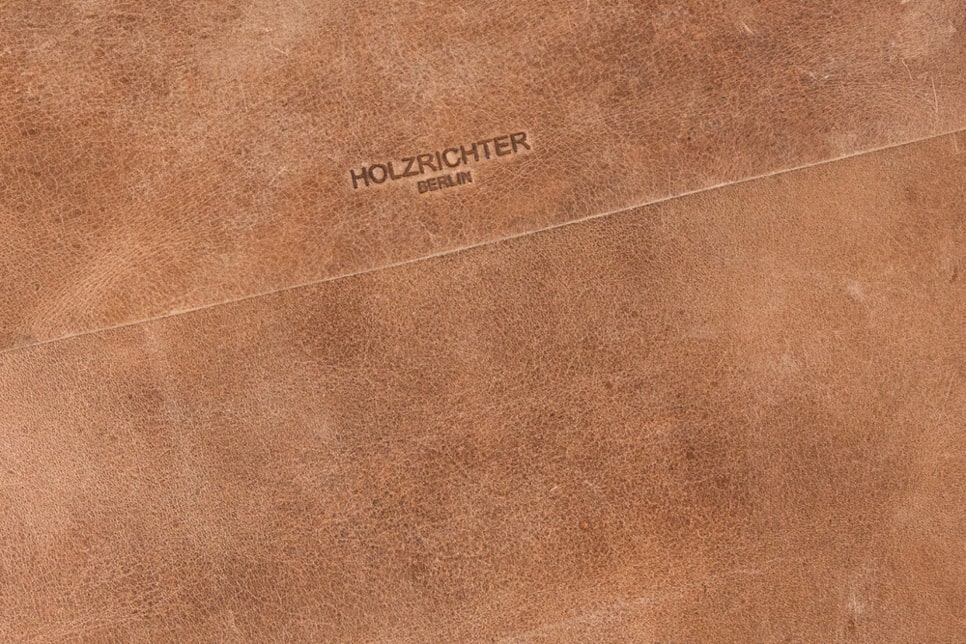 An investment with foresight
Whether sustainability, durability or the general condition – in summary, all the factors mentioned are decisive for our decision: HOLZRICHTER exclusively processes genuine natural leather.
Brodde, Kirsten, "Leder ist nicht nur Natur", in:
http://www.zeit.de/2011/18/GL-Lederherstellung
[28. April 2011], zuletzt geprüft: 08. März 2017, 18:58 Uhr)