Wash Bag (L)
Anthracite-Black
79,00 €
includes 12,61 € (19.0% VAT)
Accomplishment of the perfect travel wardrobe. The great culture leather bag: a quality accessory for globetrotters.
DETAILS
Interior color in basalt grey
Noble metal zipper
Internal pocket for your valuables
Sturdy inner lining made from 100% cotton
DIMENSIONS
15cm (H) x 25cm (W) x 13cm (D)
QUALITY
HOLZRICHTER leather is strong, shows a deep and complex colour profile and smells like good leather is supposed to. Making first-class leather with natural ingredients is a sophisticated and time-consuming process. The production of our leather guarantees an eco-friendly process which does not use harmful chemicals such as Chrome, PCP and Azo dyes. For sure, this is a much cleaner, safer way of tanning, making it healthier for people and planet. And it ist he well-tried secret of HOLZRICHTER leaving each piece as the unique expression of natural art.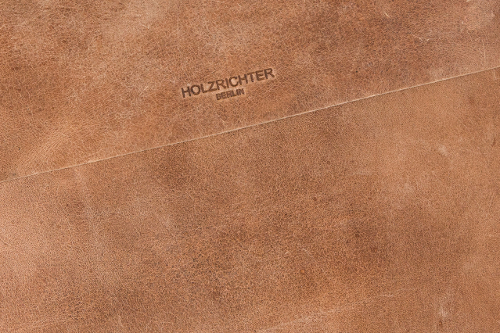 #HOLZRICHTERBERLIN
| | |
| --- | --- |
| Category / Type | Accessories |
| Code | HR-WB-3-1_b |
| Leather type | Cow hide |
Delivery & shipping:
| | | |
| --- | --- | --- |
| DHL | Delivery until: 28.06.2018 17:00 Uhr | 9,00 € |
Please choose the corresponding shipping type in the cart later.
Shipping information...