Cardholder
Camel-Brown
24,00 €
includes 3,83 € (19.0% VAT)
Designed to slip easily into a pocket without breaking the lines of your tailoring, this timeless creased-leather style has four card slots and a centre compartment - enough room for just the essentials.
DETAILS
Four lateral compartments with an open slot
One centred main compartment also with an open slot
Interior colour in basalt grey
Sturdy inner lining made from 100% cotton
DIMENSIONS
QUALITY
HOLZRICHTER leather is strong, shows a deep and complex colour profile and smells like good leather is supposed to. Making first-class leather with natural ingredients is a sophisticated and time-consuming process. The production of our leather guarantees an eco-friendly process which does not use harmful chemicals such as Chrome, PCP and Azo dyes. For sure, this is a much cleaner, safer way of tanning, making it healthier for people and planet. And it ist he well-tried secret of HOLZRICHTER leaving each piece as the unique expression of natural art.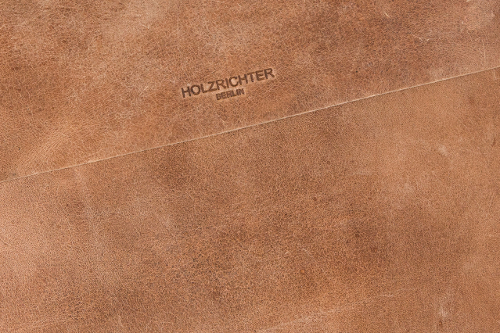 #HOLZRICHTERBERLIN
| | |
| --- | --- |
| Category / Type | Wallet |
| Code | HR-WAL-3-1_c |
| Leather type | Cow hide |
Delivery & shipping:
| | | |
| --- | --- | --- |
| DHL | Delivery until: 28.06.2018 17:00 Uhr | 9,00 € |
Please choose the corresponding shipping type in the cart later.
Shipping information...