Passport Cover
Camel-Brown
39,00 €
includes 6,23 € (19.0% VAT)
The allrounder in your pocket. Primarily designed as a passport etui, this leather case is also suited as a storage place for documents, boarding passes or your smartphone.
DETAILS
Two compartments with an open slot
Without any decoration
DIMENSIONS
QUALITY
HOLZRICHTER leather is strong, shows a deep and complex colour profile and smells like good leather is supposed to. Making first-class leather with natural ingredients is a sophisticated and time-consuming process. The production of our leather guarantees an eco-friendly process which does not use harmful chemicals such as Chrome, PCP and Azo dyes. For sure, this is a much cleaner, safer way of tanning, making it healthier for people and planet. And it ist he well-tried secret of HOLZRICHTER leaving each piece as the unique expression of natural art.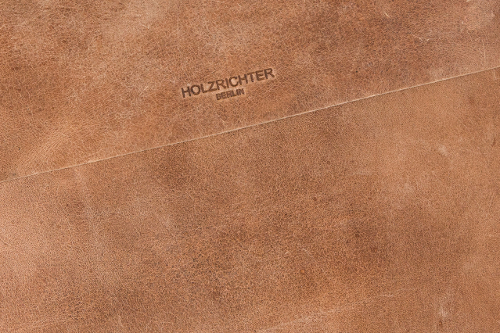 #HOLZRICHTERBERLIN
Delivery & shipping:
| | | |
| --- | --- | --- |
| DHL | Delivery until: 28.06.2018 17:00 Uhr | 9,00 € |
Please choose the corresponding shipping type in the cart later.
Shipping information...